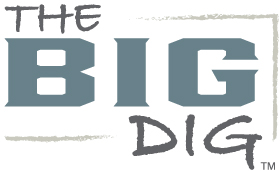 THE BIG DIG™ PROFESSIONAL EDITION
J&J Stone publishes an e-newsletter, The Big Dig™. Published digitally six times per year, the professional edition focuses on industry news, operational updates, special events, products, and services critical to builders, masonry contractors, pool builders, and landscapers. Professionals will also have access to our annual LOOKBOOK digital publication featuring professional projects built with stone from our quarries.
THE BIG DIG™ HOMEOWNER/DIY EDITION
Also published digitally six times a year, The Big Dig™ is available to homeowners and DIY prosumers. This edition features helpful information for the DIY weekend hero, along with new product introductions, product care information, and brief, helpful articles and guides to help you plan your next stone project.